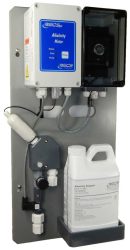 Alkalinity Monitoring & Control
The BECSys Alkalinity Meter monitors Total Alkalinity and interfaces to a BECSys7 or BECSys5 to automatically control Total Alkalinity.
US Patent #10,018,610
International Patents Pending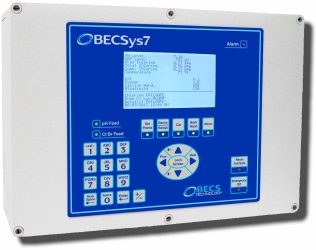 The BECSys7 sets a new standard for complete mechanical room control. All of the water chemistry features of the BECSys5 are included, along with fully configurable automatic filter backwash control. The BECSys7 can directly control up to 5 filters standard, expandable up to 16. With BECS' commitment to ongoing development, the BECSys7 is the most advanced control system available in the aquatics market today.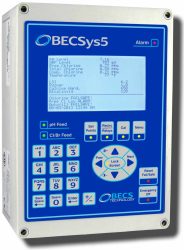 The BECSys5 is a richly featured water chemistry controller, based upon a proven design with years of reliable field performance. While configurable for the most demanding applications, it is still simple to operate with detailed on-screen manuals and help information. BECSys for Windows software is included, providing operational data logs, graphs and event calendars.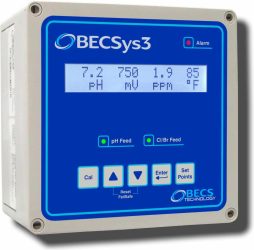 While maintaining it's easy-to-use and reliable legacy, the BECSys3 has been upgraded with a new look and new features. A big bright easy-to-read 2-line display assures current status can be easily monitored – even across the room. And now the BECSys3 can accept a direct free chlorine reading, so sanitizer control can be based upon a true PPM value instead of ORP!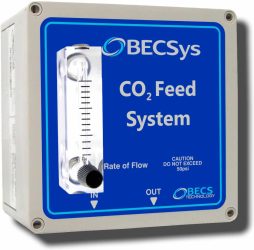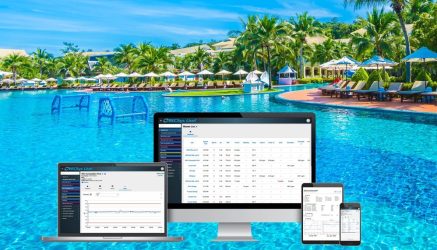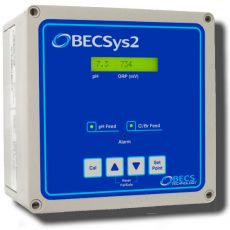 The BECSys2 assures crystal-clear water in a plug-and-play package, complete with flow cell, pH and ORP sensors. Ease of use is the hallmark of this reliable water chemistry controller.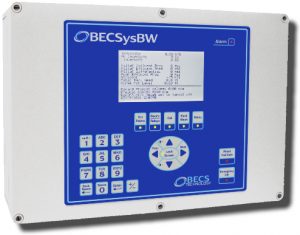 The BECSysBW Automatic Filter Controller provides automatic backwash control of up to 16 filters, continuously monitoring and controlling system pressures, system flow rate, and backwash holding tank levels. The BECSysBW comes local service and support, backed by a manufacturer's 5-year electronics warranty.